Favorite Links
The following are links to Businesses and Organizations that promote the History, Culture, Music and People of the city of New Orleans. Please support them.
The New Orleans Traditional Jazz Camp was originated
by Leslie Cooper, Banu Gibson, and Anita Hemeter.
To teach and perpetuate the musical style of
early jazz music as it originated in New Orleans,
"The Birthplace of Jazz".
To expose Traditional Jazz to a larger audience,
and attract musicians from around the world to
New Orleans to learn Traditional Jazz.
The Presevation Hall is a musical venue in the French Quarter founded in 1961 to Protect and Honor New Orleans Jazz.
New Orleans Jazz and Heritage Festival and Foundation Inc. "To promote, preserve, perpetuate and encourage the music, arts, culture and heritage of communities in Louisiana. Through festivals,programs and other cultural, educational, civic and economic activities."
WWOZ is a non-profit community-supported radio station in New Orleans, Louisiana broadcasting at 90.7 FM. The station specializes in music from or relating to the cultural heritage of New Orleans and the surrounding region of Louisiana. WWOZ programming is most heavily weighted toward Contemporary Jazz and Rhythm & Blues, with other programming including Traditional Jazz, Blues, Cajun music, Zydeco, Old time and Country music, Bluegrass, Gospel, Celtic and World music.
Make Playgrounds Safe.Org
is a nonprofit organization focused on the health, well-being and safety of the lives of children, youth, and families that utilize playgrounds though out the area.
Make Playgrounds Safe.Org
believes that we can make our Neighborhoods a safer better place by supporting and engaging State and City Government Officials, Local Law Enforcement, Neighborhood Associations, Civic Organizations, Community Partners, Families, Friends, and their passion for meeting the needs of all Citizens.
We are always looking for new members, volunteers, donors.
The mission of the New Orleans Photo Alliance is to encourage the understanding and appreciation of photography through exhibitions, opportunities and educational programs. The Alliance strives to be a cultural stimulus, which fosters economic and artistic growth while preserving the rich and diverse Photographic culture of New Orleans and the southern region.
The New Orleans Photo Alliance is comprised of a diverse group of photographers who joined forces in 2006 to create unity and opportunity for photographers in the Gulf South. It is an artist run 501(c)3 nonprofit which currently includes more than 300 members from across Louisiana and throughout the United States. Since its inception the Photo Alliance has sponsored numerous photographic exhibitions, workshops and educational programs, and coordinates PhotoNOLA, the Annual Photography Festival in New Orleans.

The New Orleans Academy of Fine Arts is an institution dedicated to the advancement of the fine arts in this community. It was founded in 1978 by Auseklis Ozols for the serious study of traditional drawing and painting. It was first located at 3218 Magazine Street. Mrs. Dorothy J. Coleman's interest in the school led to its incorporation as a non-profit institution in 1980 and to substantial enlargement of its facilities at its present location.
The ancient disciplines of painting, sculpture and drawing have always attracted unique people with intense awareness of their sensations through non-verbal media. The ancient academies were collections of such people who sought others like themselves, along with a place to share their ideas. Artists working in guilds or academies have accumulated a vast wealth of information, technical as well as aesthetic, over the centuries. Artists learned from their master and in turn, pass their knowledge to future generations. The New Orleans Academy of Fine Arts strives to continue this legacy by providing the facilities for serious study of the fine arts.
Of paramount importance is the study of the human form in all its attributes and applications of the fine arts. Portraiture, landscape, sculpture and their corresponding technical disciplines are included in the course of study. The Academy believes that a reinvestigation of traditional aesthetic values forms the strongest foundation for eventual creative expression and stylistic development.
The New Orleans Academy of Fine Arts admits students of any race, color and national or ethnic origin, from all walks of life and levels of accomplishment. The novice works alongside more advanced students in a spirit of cooperation and fellowship. The student may be in search of a vocation or profession, regardless of age. Entrance requirements are none other than a desire to learn.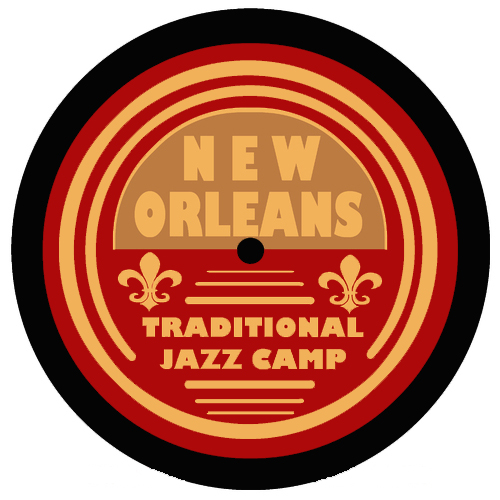 NEW ORLEANS TRADITIONAL JAZZ CAMP June 9-14 and July 28-August 3, 2013 Plan ahead and make reservations for 2014, June 8-14. PLEASE SUPPORT LIVE TRADITIONAL JAZZ!
Local 174-496 services the musical community of New Orleans as well as southeast Louisiana, including Baton Rouge, Lafayette, and surrounding areas.Call today to find out how we can can be of valuable assistance to you, the professional musician.
AFM Local 174-496
2401 Esplanade Avenue
New Orleans, LA 70119
(504) 947-1700
Email: office@neworleansmusicians.org
Our hours are 9:30AM to 5:00PM, Monday through Friday.

Exclusive Benefits Include:
Affordable Equipment Insurance
AFM Employers Pension Plan
Band Leader Liability Insurance
Contract Protection
Equipped Rehearsal Facility
Nationally Negotiated Recording Agreements
AFM Patrillo and Local Altruist Funds*
*(Assistance for Injured or Incapacitated Members)
Give us a call at (504) 947-1700, or drop by our office and find out how we can be of valuable service to you.
The New Orleans Musicians' Clinic (NOMC)
is an innovative not-for-profit occupational medicine and wellness partnership offering comprehensive health care to our community's most precious resource: our musicians. Dedicated on May 2, 1998,
NOMC
became the first such health initiative in the United States, addressing the health care needs of musicians and their families, an under-served segment of the population. To date their dedicated consortium of service providers has treated more than 800 local musicians.
New Orleans Musicians' Clinic (NOMC)
2820 Napoleon Avenue, Suite 890
New Orleans, La 70115
504-412-1366
NewOrleansMusiciansClinic.org
Call 504-412-1366 to make an appointment. Nurse practitioner Catherine Lasperches is in New Orleans to help with your medical needs.Labs, prescription meds, and general medicine are available.
The New Orleans Center for Creative Arts is a regional, pre-professional arts training center that offers students intensive instruction in culinary arts, dance, media arts, music (classical, jazz, vocal), theatre arts (drama, musical theatre, theatre design) , visual arts, and creative writing, while demanding simultaneous excellence.